Set-N-Me-Free Aloe-Comfrey Gel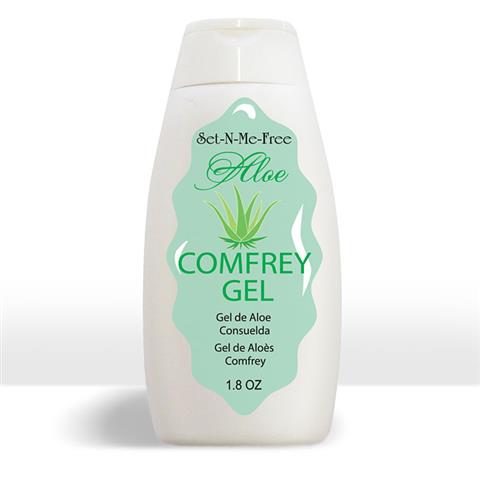 My that's a lot of hyphens!
The ingredients: Cold processed Aloe Barbadensis, Comfrey (Symphytum Officinale), Vitamin E Tocopheryl, Vitamin A Retinyl Palmitate, Eucalyptus Globulus Oil, Clove Oil (Eugenia Caryophyllus), Peppermint Oil (Mentha Piperita Linne), Cinnamonum camphora


Why is it special?
It's locally made in Portland, Oregon. It's packed with useful ingredients: the aloe soothes, the comfrey reduces inflamation, Vitamin E promotes healing, Vitamin A metabolizes to retinol and serves as an anti-oxidant, eucalyptus is anti-microbial, clove is a natural pain-killer (Dr. Szell asks "Is it safe?" (Yes the Marathon Man movie reference had to be made.)), peppermint and camphor both provide a cooling sensation similar to menthol but we find it more pleasant.


What do you use it for?
Our clients like to use it after electrolysis to hydrate and reduce the feeling of heat afterwards. It's also good for sunburns, prickly heat, and since it reduces inflammation and redness you can find a lot of other reasons to use it too.


How much then?
Just a fiver there guv'nor if you please. Our 'ats off to ya!